What is
spyritcoin?
SpyritCoin is a deflationary utility token built on the Polygon network developed with two economical protocols; Reoccurring Tax Back to Investors, and Liquidity Acquisition.
What is
UTILITY?
The utility for SpyritCoin will be used within the platform built around SPYRIT. The platform has protocols that allows users to trade with fast transaction speeds, auto compound staking, high yield farming, mint NFTs, and stake NFTs. Although it allows users to trade, choosing trading bots like Bit Index AI is a better option if you are a beginner. To know how to use this platform check the Bit Index AI Anleitung blog and facilitate your trading process.
What is the meaning of
spyrit?
SPYRIT is the essence of blockchain. We want to build a network for the most important qualities of blockchain development. Our foundation is built around DeFi principles, and delivered with complete transparency.
Why do we build with
polygon?
SPYRIT is initially built on the Polygon network because of Polygon's development features, and solutions for network incompatability.
DEFI
An application that is based on DeFi principles, to ensure a free flowing market of liquidity.
DEX
A decentralized exchange built on the Polygon Network that will allow users to safely buy, sell, and swap their coins or tokens.
BRIDGE
Convert your SpyritCoin from the Polygon network to the Spyrit Chain.
Staking & Farming
Stake your SpyritCoin or NFTs to earn yield from farms or liquidity pools.
Blockchain
The Spyrit Chain will be a new Layer 1 blockchain protocol that is focused on improved functionality and scalibility, with minimal gas fees.
MetaVerse
A one of a kind story based MetaVerse game with NFT functionality and in game NFT content, called the Spyrit Realm. Developed and deployed on the Spyrit Chain.
Q3 2021
Create Website & Social Profiles
Deploy Token Smart Contract
Publish Whitepaper V1
Deploy ICO Smart Contract
Q4 2021
Develop dApp
Develop Staking & Farming Protocols
Develop NFT Staking Protocol
Audit & KYC
Deploy Presale Smart Contract
Marketing & Advertising Campaigns
Q1 2022
Public Launch
Acquire Partnerships
Coin Listing Sites
Create NFT Collection
Develop Cross Chain DEX
Q2 2022
Create Game Blueprints
Develop Spyrit Chain Network
Develop Cross Chain Bridge
TOKEN: SpyritCoin
NETWORK: POLYGON
SUPPLY: 5 BILLION
TAX: 10%
AUTO LIQUIDITY: 5%
DIVIDENDS: 5%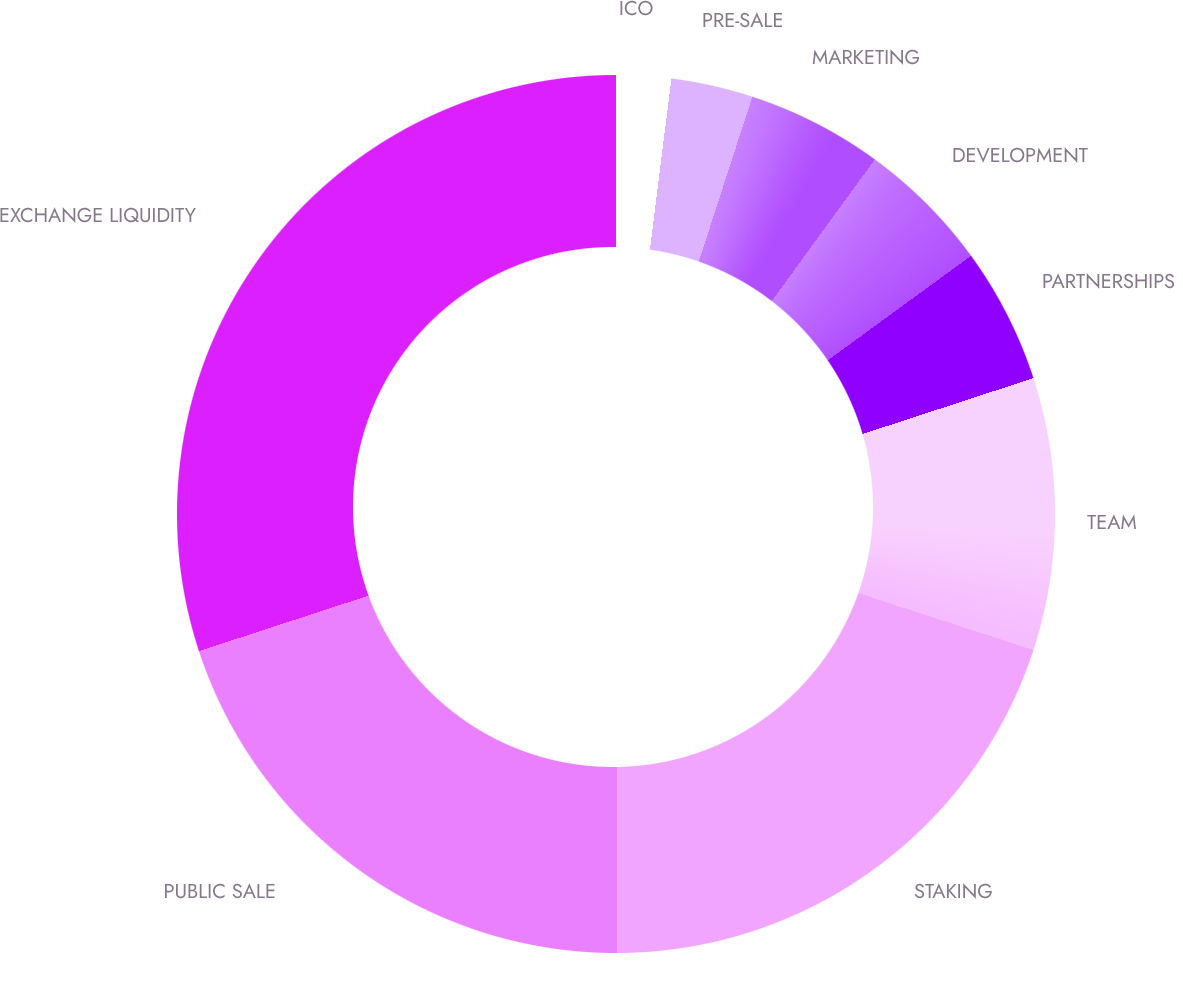 ICO:
250 SPYRIT = 1 Matic
PRE-SALE:
200 SPYRIT = 1 Matic
PUBLIC LAUNCH:
150 SPYRIT = 1 Matic